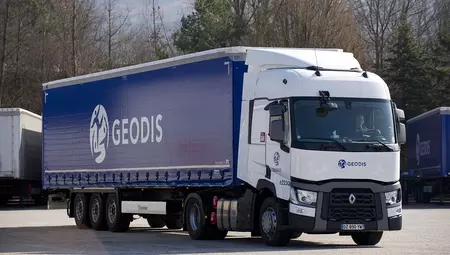 Fri 14/10/2016 - 12:00
GEODIS delivers the latest Harry Potter book across France
On 13 October, GEODIS played a leading role in one of this autumn's most eagerly anticipated literary events.
GEODIS' Distribution & Express teams distributed Harry Potter and the Cursed Child – the eighth book in the series – throughout France to 1,000 bookshops and supermarkets.Weeks of meticulous preparation meant that the operation ran like clockwork in order to deliver its precious cargo at exactly the right time, today October 14 at 00h01 am.
For this joint operation with Gallimard's distributor Sodis, GEODIS had to set up a dedicated team to maintain a shroud of secrecy from pick-up at Sodis to delivery at the shops and bookshops.
"Sodis chose us for this special mission on account of our extensive wide network, our skilled staff and our powerful tracking solutions," said Olivier Mélot, Executive Vice-President, Distribution & Express at GEODIS. "We're extremely proud to have been involved."
GEODIS works closely with publishing houses, distributing 150 million books to bookshops and supermarkets across France each year.