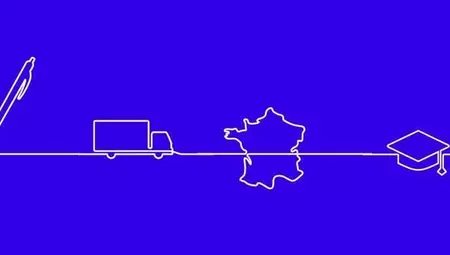 Fri 21/07/2017 - 12:00
GEODIS distribution system tested at the highest level
Its top marks for GEODIS. The global logistics provider has been given the task of distributing the test papers for French schools highest level examinations. GEODIS provided the transport for the baccalaureate, technical baccalaureate and technical diploma papers from education offices in Toulouse, Bordeaux, Montpellier, Rennes, Lyon and Limoges.
The transport teams at GEODIS delivered more than 2 million examination papers in the six school districts throughout France. The papers were then collected from the examination centers, delivered to more than 17,000 exam graders and subsequently returned directly to the educational districts' central offices.
To ensure security during each stage of the transport, a GEODIS management unit in Tours developed special procedures at each of its agency offices in its network. This involved training all the personnel, implementing bespoke processing and labeling protocols and providing customized tracking for each leg of the transport operation.
"Everything went off without a hitch thanks to the efforts of all the employees of the GEODIS Distribution & Express agencies and to the tailored solution we put in place to manage this exceptional operation," reported Olivier Mélot, Executive Vice President, Distribution & Express.