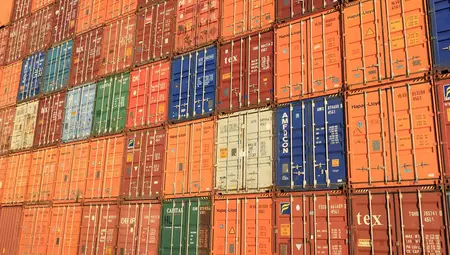 Tue 05/09/2017 - 12:00
GEODIS gains extended customs authorization
GEODIS has secured authorization for its Aprilia, Italy site as "an authorized location for the presentation of goods and use as temporary deposit" from Italian Customs Agency (Branch Office of Gaeta), in accordance with recently introduced European Customs regulations.
The authorization assures GEODIS customers of increased security for their goods and enhances the logistics operator's market competitiveness.
In May of last year, the provisions of EU Regulation no. 952/2013 came into effect and Italian customs affected a minor revolution in implementing the new Customs Code. A large degree of simplification, based on greater digitalization of dialogue between companies and the Customs authorities, is aimed at reducing clearance times and providing external users with traceability of the import/export cycle.
After a long and thorough assessment period, the Customs Office gave its approval to the GEODIS site at Aprilia, verifying that the company meets all the required standards, from practical knowledge of documentation procedures to requirements for security, compliance and tax obligations.
As a result of attaining the authorization at Aprilia GEODIS is able to offer its customers a more seamless and efficient supply chain service and the facility will now go on to apply for AEO (Authorized Economic Operator) status. AEO is the highest recognition that the Customs authority grants. From 2020, AEO will cease to be optional and will become a requirement for logistics operators in the international environment.
As Dario Sordelli, Operations Director of the Contract Logistics Line of Business of GEODIS in Italy says: "In a market context that requires very high knowledge of regulations, we are pleased to have obtained this authorization. Our aim is to continually improve performance at the heart of our operations. The Aprilia site in rising to the challenges set by the new Customs Code is fulfilling this aim". 
GEODIS' Aprilia site has always been enthusiastic in adopting innovation and in the implementation of dedicated added-value services to offer its customers. The latest customs authorization is part of the specialized customs services that sit alongside traditional logistic activities, as well as domestic and international transport services and mark the site as one of particular growth potential within the GEODIS network.