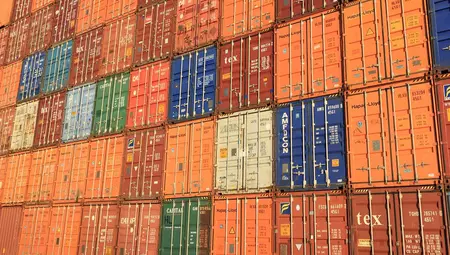 Wed 14/09/2016 - 12:00
GEODIS is further expanding its air and ocean freight services for High-Tech operator Asteelflash
Following first successful operations in the USA, GEODIS is extending its freight forwarding services for the high-tech operator Asteelflash to Asia, Africa and Europe. The agreement encompasses transport management services including FCL (Full Container Load) and LCL (Less Container Load) ocean freight shipments, as well as airfreight services and customs brokerage.
Veronique Danciu, Asteelflash's Global Director of Transportation, outlines her company's reasons for partnering with GEODIS: "the good service, in terms of reliability and visibility, is essential to us. Our markets are challenging both in the variety of product mix and in competitive pressure. Our supply chain management must therefore be resilient to change and innovative in the solutions it delivers. We find that strong personal relationships at all levels between partners are the key to successfully achieving these goals."
Asteelflash is one of the two leading European Electro Medical System (EMS) companies and ranking among the top twenty global organizations in its sector. Asteelflash provides high quality and complex electronic products to a variety of industrial markets, including energy management, data processing, defense, aerospace, transportation and medical equipment.
"The fast-moving dynamics of such markets demand supply chain management that is capable of being both nimble and robust", explains Vincent Duconge, Trade Lane Manager for USA and France at GEODIS. "This is what GEODIS has been providing to Asteelflash in the US, and now also in Germany, France, the UK, China and Tunisia."
In order to provide transparency and shipment control to Asteelflash, GEODIS connected the customer to IRIS (Intelligent Real-Time Information Service). It offers online booking to Asteelflash, as well as track and trace, reporting and alerts, invoicing functionalities and other features.