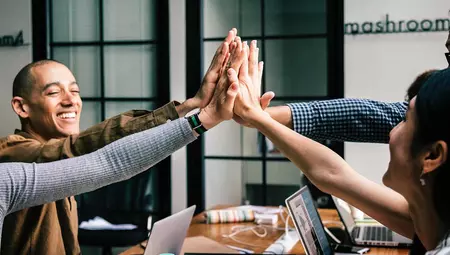 Mon 26/12/2016 - 12:00
GEODIS signs new contract with IFCO Systems in Germany
GEODIS manages, for a 5-year period, transport and logistics activities for IFCO systems, a world leading provider of reusable containers for fresh products.
With this new contract, GEODIS is responsible for the coordination and execution of the transport of reusable containers. GEODIS delivers 430,000 pallets of reusable containers per year directly to IFCO customers, retail chain stores in North, East and West Germany. Core services of this agreement are on-time deliveries and return of IFCO empty boxes.
The transport of the reusable boxes is coordinated from the central warehouse in Ludinghausen. From this location, GEODIS controls two regional warehouses, ensuring a fast delivery to IFCO customers. The western part of Germany and the Rhine-Main region are served from the Duisburg branch. The Northern and Eastern regions of Germany are supplied from a second warehouse in Hannover. For these transportation services, GEODIS operates with a fleet of fifty trucks.
Delivery points comprise mainly large retail chains but also smaller grocery shops such as organic markets or bakeries. GEODIS adjusts the coordination of the appointment with the recipients and organizes the on-time delivery.
Time-sensitive services require synergy effects with the retail industry: with its long-lasting experience in Fast Moving Consumer Goods (FMCG), GEODIS is able to deliver IFCO products within the scope of existing retail partnerships which makes deliveries as efficient as possible. As GEODIS already serves other major FMCG customers on a daily basis via milkruns, the transport activities for IFCO will be integrated into this process. GEODIS is also able to react to seasonal peaks: its flexible Transport Management System (TMS) allows the increase or decrease of the fleet, depending on the needs.  
"As a FMCG expert, GEODIS is a reliable logistics partner that guarantees a quick and on-time delivery and return of our supplies", says Anastasios Papadopoulos, Director Asset Management and Product Engineering Europe at IFCO. "We have high requirements regarding the efficiency of our supply chain. GEODIS offers a solution which ensures that the transport of our boxes relies on best quality standards "
"It's a vivid proof of trust in our expertise that IFCO decided to work with GEODIS in North, East and West Germany. Due to our extensive network, we are able to cover every need of transport management – no matter whether it is a general cargo load, a partial or a complete load", says Stefan Ködel, Head of Transport Solutions Northern Europe for Contract Logistics at GEODIS.