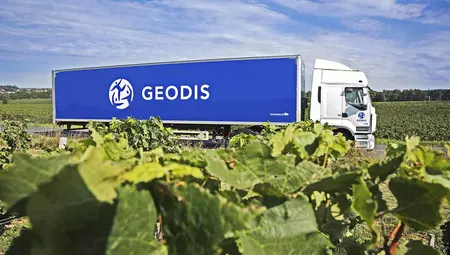 Wed 27/04/2016 - 12:00
GEODIS strengthens its presence in "Spirit Valley"
GEODIS recently opened a new logistics platform in Gensac-la-Pallue in western France dedicated to the big names in Cognac including Hennessy, Camus, Meukow, H. Mounier and Hardy. With the new 9,000-m2 site, GEODIS brings its customers a complete storage and distribution solution in the heart of "Spirit Valley".
The platform has a storage capacity of 90,000 m3 and can house up to 11,000 pallets, or 550,000 bottles. In the long term it will be able to process 500 orders a day. It was designed specifically for the storage of spirits but also offers services for warehousing the "dry materials" related to cognac such as cases, gift boxes, bottling, stoppers and labels.
In addition to the reception of pallets and the storage of goods, the site also prepares orders and reconstitutes pallets by recipient for shipments around the world, as 97% of the cognac produced in France is exported.
The new site, recognized by specialized bodies for its high level of environmental respect, also complies with strict safety standards, with a ceiling height of ten meters, a warehouse divided into three independent units, and complete product traceability
"At this site, GEODIS provides highly specific luxury-sector customers with a global offer integrating all its expertise in the supply chain, from local logistics to worldwide distribution. The Group is thus confirming its ability to adapt its logistics model to attract new customers, gain their loyalty, and support their international development," says Olivier Mélot, Executive Vice President GEODIS Distribution and Express.