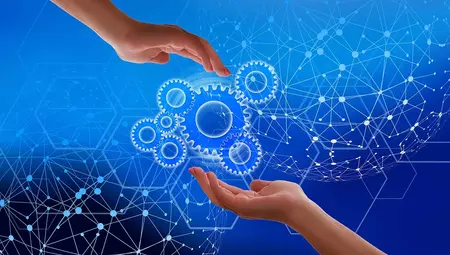 Thu 11/05/2017 - 12:00
GEODIS unveils its 2017 Supply Chain Worldwide survey
Through this initiative, GEODIS shares the latest insights about Supply Chain challenges that face market stakeholders and shows where they feel potential for improvement can be found. The survey's findings were presented at the 2017 Transport Logistic trade fair in Munich during a GEODIS conference entitled: "Insights to Supply Chain Trends, Challenges & Innovation".
In the wake of globalization and rampant digitalization, commercial trade flows have evolved dramatically. Both the volume and the scope of services managed within Supply Chain have reached unprecedented levels.
In this context, 70% of the survey's respondents say their Supply Chain is either 'very' or 'extremely' complex. They also emphasize the strategic position it has reached in their overall organization. Supply Chain has become more customer-focused and mostly considered as a lever to win competitive advantage. The survey also confirms that achieving extended visibility of their Supply Chain is one of the major objectives of respondents in order to efficiently manage it.
Moreover, the GEODIS' 2017 Supply Chain worldwide survey offers a broad assessment of the solutions identified to tackle future challenges, such as organizational best practices, technology trends, KPIs monitoring and outsourcing behaviors. For example, it is noteworthy, that the best performers, in terms of EBIT, have positioned Supply Chain management at Board level or at C-level.
Overall, the survey offers clear testimony that companies know where the pain points are and the objectives they wish to attain but the pathways to success are still many and long.
Scope and methodology of the GEODIS' 2017 Supply Chain worldwide survey
The insights documented in this survey are based on the responses of 623 professionals in 17 countries from various functions (Supply chain, Finance, Operations, Marketing, Strategy, Information Technology…) and management levels (C-level, Top management executives, Directors…). All the respondents have a direct link with Supply Chain operations and issues on a regular basis.