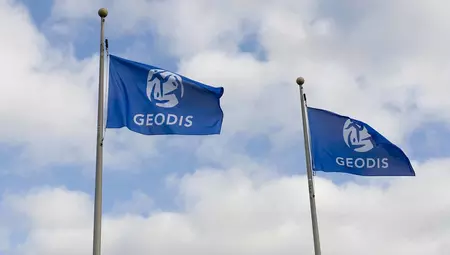 Thu 01/11/2018 - 12:00
Antje Lochmann - New managing director of GEODIS Freight Forwarding Germany
GEODIS announced the appointment of Antje Lochmann as the new Managing Director of GEODIS Freight Forwarding Germany. Beginning November 1, 2018, she will head up the German freight forwarding business for GEODIS headquartered in Hamburg.
Antje Lochmann joined GEODIS in 2011 and has held several positions where she was responsible for sales, marketing, key accounts, tender management, and sales controlling. Most recently, she was the Director National Sales & Marketing of GEODIS Freight Forwarding Germany. During her time at GEODIS, she has worked on many national and international projects and has established a good network.
"Antje Lochmann knows the market, the freight forwarding community and our organization through her years of experience. With her strong commitment, she has contributed significantly to the company's success and will continue to do so in her new role. As part of our leadership approach, we at GEODIS put emphasis on career progression for our young executives. Therefore, I am very proud to be able to fill this important position with an in-house candidate such as Antje," said Thomas Kraus, GEODIS President & CEO North, East and Central Europe.
Antje Lochmann succeeds Matthias Hansen, who was recently appointed Global Product Head of Ocean Freight. Along with his former role as Regional Vice President (RVP), EMEA, Matthias has been leading Freight Forwarding Germany for the past 12 months. He will be supporting Antje Lochmann during a two-month transition period though December 2018.