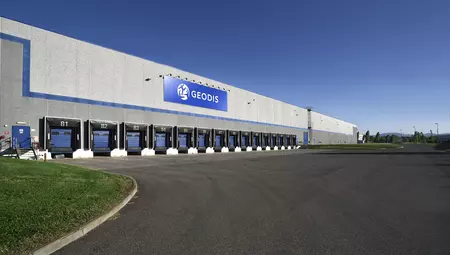 Tue 02/04/2019 - 09:08
New partnership between GEODIS and Electrolux to optimize the logistics distribution of the household appliance giant in Italy
The agreement establishes the logistics partnership between GEODIS and the Swedish multinational company Electrolux, leader in the home appliances market.
ELECTROLUX LOGISTICS ITALY chose GEODIS to manage the distribution of its products throughout the Country.
The project designed by GEODIS for Electrolux includes receiving and storing of products, shipments preparation, management of the customs bonded warehouse, returns checking and other value-added services. Transport and delivery are mainly performed in direct / drop mode thanks to sector / channel synergies, also taking advantage of a specialized network for the smaller shipments. Furthermore, GEODIS provides ad hoc services, diversified by product segment, final deliveries, express services, taxi service, etc. The whole project is supported by the best techniques and handling equipment and by the best IT and tracking systems for a cutting-edge customer in a sector where information has been a key element of the logistics service for a long time.
Thanks to this partnership, GEODIS ranks now among leading companies in Italy for the logistics of the household appliances - and consumer electronics goods in general - confirming its capabilities and skills, and expanding its already significant customer portfolio. Electrolux is a leading global appliance company in household and professional equipment, selling over 60 million products in more than 150 markets every year, through its brands including Electrolux, AEG, Enova, Frigidaire, Westinghouse and Zanussi. The Group is the only appliance manufacturer in the world to offer complete solutions for both consumers and professionals. In 2018, Electrolux realized almost 12 Billion Euro with 54,000 employees worldwide. "This partnership allows us to offer innovative and flexible logistics solutions, and to answer efficiently to the digital development of our customers and final consumers" - says Luca Raviglione, Logistics Market Manager for Electrolux Italy.
"We are very honored by the trust translated by this new logistics partnership, that consolidates our know-how and makes us an important reference for companies in this sector" - says Laurent Parat President & CEO of Western Europe, Middle East & Africa (WEMEA) for GEODIS - "Meeting the needs and the business of a leading customer such as ELECTROLUX in Italy is an excellent opportunity to design innovative end-to-end solutions, increasingly competitive and diversified by product category. This partnership emphasizes our expertise in this field, in which we have developed a considerable experience and a great interest".