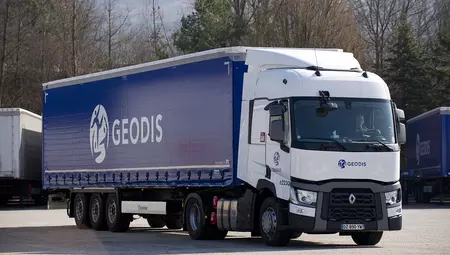 Thu 30/06/2016 - 12:00
Playmobil places trust in GEODIS for the transportation & distribution of its toys
GEODIS has just signed a partnership agreement with PLAYMOBIL FRANCE to deliver toys from its warehouse in Germany to its entire network of dealers in France.
The 3-year contract covers the conveyance of toys from a central warehouse in Bavaria, to all French retailers. Over 20,700 shipments (57,800 pallets) are set to leave this warehouse every year, not counting operations during the Christmas peak period, which will be covered by dedicated transport plans.
The Road Transport Line of Business at GEODIS is responsible for transporting the goods from Germany to France while its Distribution & Express Line of Business deals with final delivery to Playmobil's client stores.
To guarantee Playmobil gets top quality service tailored precisely to its needs, GEODIS has set up a steering unit within its GEODIS Paris Europe agency, whose role is to orchestrate all flows (part loads, full loads and parcel service) as well as coordinate relations between different parties.
"This contract demonstrates how we can simplify our customers' logistical constraints by providing end-to-end solutions for their supply chain. The key to gaining Playmobil's trust was our Road Transport teams' expertise in full loads, combined with the distribution know-how of our Distribution & Express Line of Business" explains Olivier Mélot, Executive Vice-President, Distribution & Express at GEODIS.