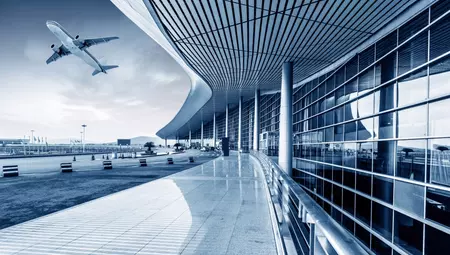 Mon 23/11/2020 - 12:23
Cargo Handling Delays due to Shanghai Pudong International Airport's Cargo Terminal Lockdown
Following five confirmed COVID-19 cases in Shanghai's Pudong New District, Shanghai's Pudong International Airport (PVG) cargo terminals have been under partial lockdown following a mass testing of COVId-19 ordered by the authorities every 3 - 7 days according to risk level.
Cargo operations were obliged to stop over the past weekend. Import handling was howver progressing, but with delays. Customs inspections were also closed as of 23 November, until further notice. Starting from today, all airport staff will be asked to confirm a negative COVID-19 test before being allowed to re-enter the terminals. This will likely result in further delays in terms of restarting airport activities. 
Terminals has re-started service for 24-hour cooling off, meaning overweight or off-sized shipments which are in need of 24-hour security guarantee are accepted now
Most flights operate via Western zone at PVG cargo terminals are able to run on the schedule.
Local authorities have requested all aircraft and unit load devices to be cleaned and disinfected after arrival and use at PVG airport.
 
GEODIS' teams have already informed customers whose shipments might be impacted by the PVG lockdown. We are doing everything we can to provide alternative options to minimize supply chain disruptions and delays as much as possible. We will update you directly if your cargo is impacted.
 
GEODIS is also in contact with local authorities to closely monitor the situation, and we will keep you updated about the COVID-19 situation through our frequent Customer Advisory Bulletins.
 
If you have any questions or concerns, please reach out to your GEODIS Account Manager or your nearest GEODIS office.
 
Your GEODIS Team
Last updated: November 25th, 2020