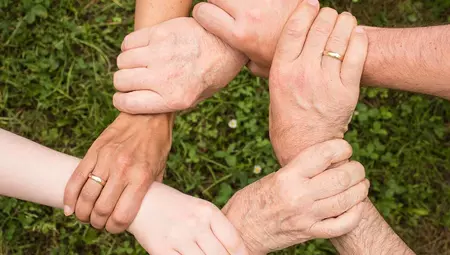 Thu 05/11/2015 - 12:00
GEODIS supports Blasting for the Brave Fundraiser in the USA
GEODIS recently helped raise $100,000 for charities that help support American wounded warriors. GEODIS was a station sponsor for the Blasting for the Brave's second annual sporting clay tournament.
The proceeds from Blasting for the Brave went to :
- "Homes for the Troops", that builds handicap accessible homes for disabled veterans from Afghanistan and Iraq.
- "Waters Fly Fishing", dedicated to the physical and emotional rehabilitation of disabled veterans through fly fishing and other associated activities.

Rollo Begley, Operations Manager for GEODIS in the USA, attended the event on September 19 at The Point at Pintail in Queenstown, Maryland.
"Truly a great day and I am thrilled GEODIS could be a part of it", he said.

This family-friendly fundraiser had events for all ages throughout the day. Shooting lanes, pony rides, beer and wine tasting, oyster shucking, BBQ lunch and a silent auction were just some of the events held.
The day ended with a check presentation to the two nonprofits and closing remarks.