GEODIS in Portugal
With a large network all over the world, GEODIS is a true growth partner to its clients offering end-to-end solutions based on its knowhow, its infrastructure, processes and information systems that ensure operational excellence and the best service quality.
Locations
PERAFITA
Rua Antero de Quental, Edificio Ariane n° 381 Sala 201
4455-586 PERAFITA
Portugal
Timings:
Sunday : Closed
Monday : 09:00am to 05:00pm
Thuesday : 09:00am to 05:00pm
Wednesday : 09:00am to 05:00pm
Thursday : 09:00am to 05:00pm
Friday : 09:00am to 05:00pm
Saturday : Closed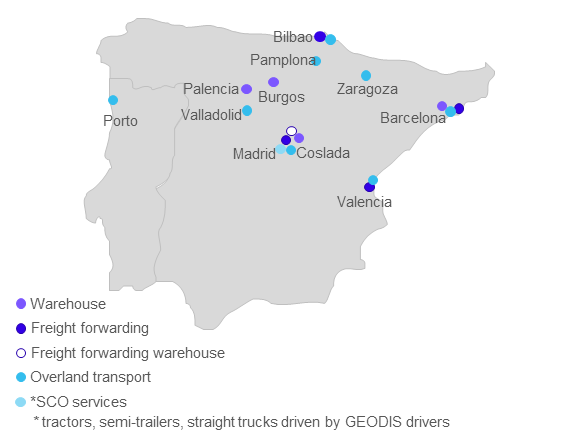 Keep rising
Growing your business is an exciting, vibrant and at times challenging journey. We know this well, based on our experience as a growth partner for companies in many industries, across the world. Logistics is paramount for any company's competitiveness.
Team