GEODIS in Canada
With a large network all over the world, GEODIS is a true growth partner to its clients offering end-to-end solutions based on its knowhow, its infrastructure, processes and information systems that ensure operational excellence and the best service quality.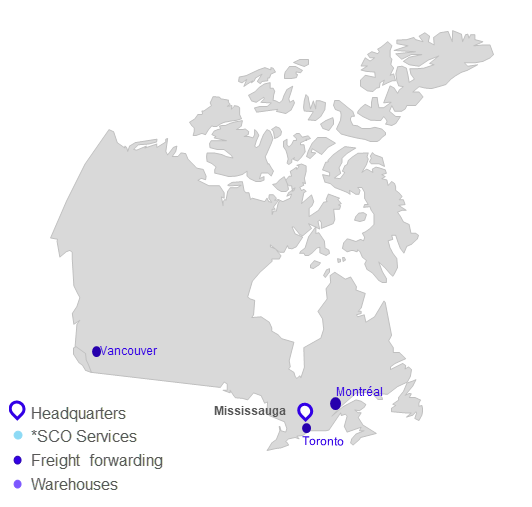 Certifications
ISO 9001
ISO 14001
OHSAS 18001
IIP
Equalis
CSCB
PIP& CTPAT
Licensed Customs Brokers
IATA
Controlled Goods Program
CIFFA – Member of the Canadian International Freight Forwarders Association
CSCB – Canadian Society of Customs Brokers
GMP Programs
CPMA
Keep rising
Growing your business is an exciting, vibrant and at times challenging journey. We know this well, based on our experience as a growth partner for companies in many industries, across the world. Logistics is paramount for any company's competitiveness.
Team