Welcome to the GEODIS
Emissions Calculator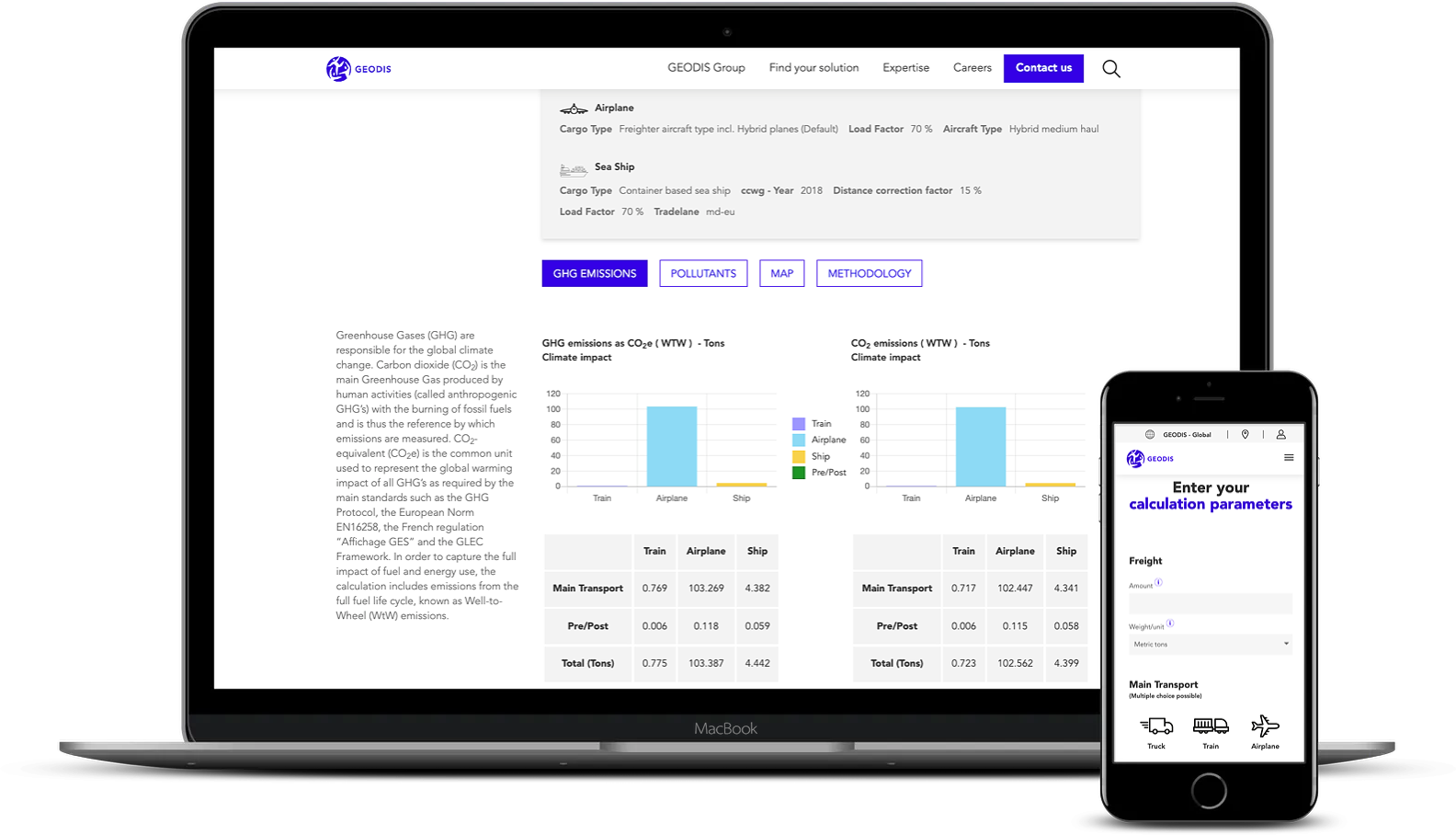 4 clicks to assess Greenhouse Gases and pollutants emissions from freight transportation
Powered by

Enter your
calculation parameters
Back to results
GEODIS emissions calculator
allows you to calculate
Greenhouse Gases (GHG's)
and
Air Pollutants emissions
of freight transport chains.
You can select either one main or multiple modes of transport
to compare the environmental impact
of different transport chains.
Thanks to the
Geographical Information System
, the tool will:
- Define a routing by identifying the nearest airport, port or train station,
- Calculate the impact of the complete transport chain.
Fill in all information to
get the calculation started
.
For the calculation of complex transport chains or for more information, please contact your
local GEODIS representative.