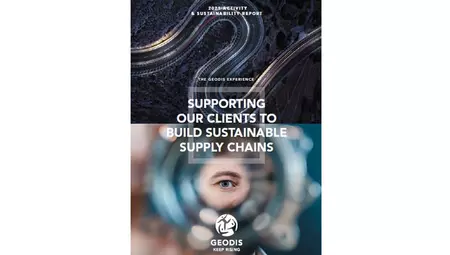 Thu 08/09/2022 - 16:15
The new GEODIS Activity and CSR Report is now online
"Building sustainable supply chains alongside our customers" 
 
In this report, Marie-Christine Lombard, Chief Executive Officer of GEODIS, reiterates the Group's ambitions: "Looking ahead, our aim is to continue to grow profitably by supporting our clients in the management of their supply chain while minimizing the environmental impact. (…) We know that the road to Zero Emissions Net by 2050 – which is the ultimate goal - is difficult, but as leaders of a leading logistics company, we want to be a significant contributor to finding solutions for our industry to mitigate global warming."
This report presents GEODIS's main initiatives to secure its customers' supply chains and help them achieve their environmental objectives.
The first part deals with the Group's business in 2021: key figures, value creation model, acquisitions made in 2021, innovations, etc. 
The second part outlines sustainable solutions that limit our environmental impact and protect the health, safety and well-being of our employees.
The final part is dedicated to a selection of key performance indicators.
The statements and data published in the GEODIS CSR report have been audited by the independent auditors, EY.
Download the GEODIS Activity and CSR Report 2021 here.