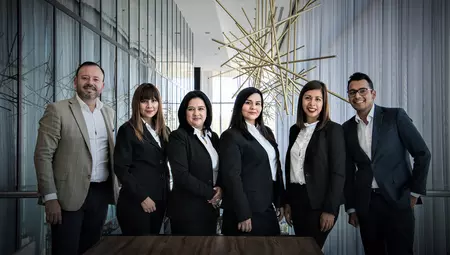 Wed 09/06/2021 - 08:37
GEODIS creates new global management training program
GEODIS is launching "Manage!", a program designed to support its 8,000 managers around the world. Built around the company's 7 Leadership Principles, it aims to strengthen their skills and leadership through a 14-week program. This will be key to stimulating commitment and creativity in their teams and partners, to achieve the goals of GEODIS' "Ambition 2023" strategic plan.

"In a pandemic context marked by a disruption of norms and traditional benchmarks, management is even more essential today. To lead our market, the quality of our managers and the commitment of our teams are crucial. This new program aims to ensure that our leaders have all the attributes to support their employees and encourage them to remain agile and in tune with what is happening in the world," explains Marie-Christine Lombard, CEO of GEODIS.

The Manage! program includes six training modules, including a total of 24 hours of group sessions, combined with online resources and personal assignments. It addresses decision-making, performance management, communication and feedback, through modules such as "developing your emotional intelligence" and "collaborating and coming together in decision-making".

"People are at the heart of our business. This new program is based on the 7 GEODIS Leadership Principles which define our Group's expectations of its leaders. It aims to develop the skills of our teams while sharing a common corporate culture, regardless of geographical location," concludes Mario Ceccon, Executive Vice President Group Human Resources.

The 7 GEODIS Leadership Principles:

• Be a Strategy Ambassador
• Debate. Decide. Align.
• Drive results
• Duty to communicate
• Engage and empower people
• Own the All
• Walk the talk