GEODIS en Tunisie
Présent en Tunisie depuis 2004, GEODIS Tunisie est implanté à proximité du port de Rades.
Nos équipes sont en mesure de vous proposer leurs services pour vos opérations de transport international (transport routier, fret aérien, transport maritime, transport combiné air route), vos déclarations douanières ainsi que de la logistique contractuelle. Nous disposons de bâtiments dédiés pour nos activités de logistique de stockage et de préparation de commande comptant une surface de plus de 16 000m² et d'un entrepôt sous douane dédié pour les opérations à l'international.
GEODIS Tunisie est le partenaire pouvant répondre à votre besoin en logistique et en transport international. Grâce au réseau du Groupe GEODIS, GEODIS Tunisie vous ouvre les portes sur le monde entier pour acheminer vos marchandises.
Our Activities
Projets industriels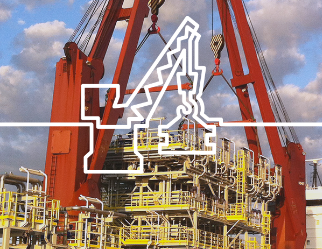 L'innovation est l'une des valeurs fondamentales de GEODIS. Pour les projets industriels, l'innovation est primordiale car chaque projet a ses propres contraintes. D'où l'importance de notre offre par segment de marché. Une ingénierie innovante est un facteur clé de réussite pour les projets d'infrastructures hors normes.
GEODIS Offices
Zone industrielle de Rades - Route du Bac
2040 Rades
Tunisia
Opening Hours :
Sunday : Closed
Monday : 08:30am to 05:30pm
Thuesday : 08:30am to 05:30pm
Wednesday : 08:30am to 05:30pm
Thursday : 08:30am to 05:30pm
Friday : 08:30am to 05:30pm
Saturday : Closed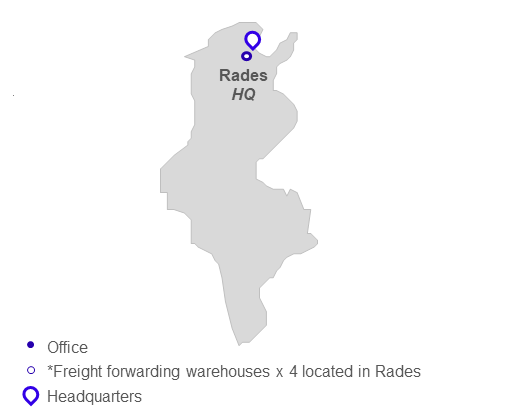 de surface d'entreposage : 16,400 m²
Certifications : ISO 9001, ISO 14001, IIP
Team
Développer une entreprise est une aventure passionnante et parfois complexe. En tant que partenaire de croissance de nombreuses entreprises réparties à travers le monde, nous en sommes pleinement conscients. La logistique est essentielle pour la compétitivité des entreprises.