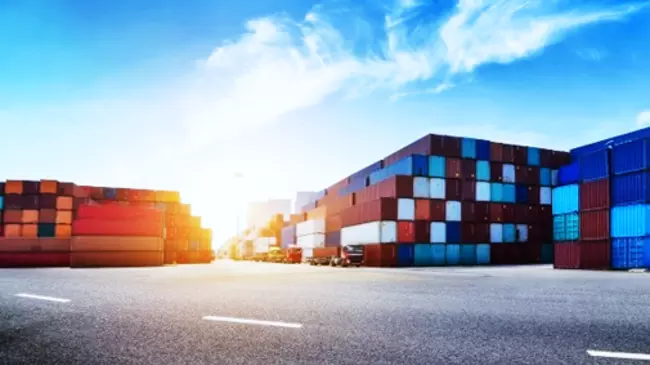 Thu 16/09/2021 - 13:54
Supply Chain Updates – Customer Advisory
18 January 2022


​​​​​​​SUPPLY CHAIN IMPACTS FOLLOWING NEW COVID CASES IN CHINA
 
On 17 January 2022, Mainland China reported more COVID-19 cases in Henan, in Tianjin, Shaanxi, Guangdong, and Beijing. Below are the recent developments and impacts on freight operations:
 
GEODIS staff in Tianjin have been informed to work from home until further notice following locally reported 312 COVID cases.
 
Trucks are currently allowed to leave Tianjin city at the checkpoints of expressways and ordinary highways. However, a longer lead time is expected for all pick-up and delivery out of Tianjin city due to stricter measures.
 
In Tianjin city, there is no available truck service for Tianjin rail cargo to / from Zhengzhou terminal. GEODIS Rail team is working with our partners on the domestic rail solution via Xi' An terminal, and will keep our customers informed accordingly.
 
Due to the change in drivers at the border of Tianjin and Beijing for incoming trucks from Tianjin to Beijing, there will be an increase in the pick-up and delivery charges.
There are no available truck services for rail cargo delivery to / from Xi`An terminal. Our customers are advised to consider domestic train transportation services. There are delays expected due to a serious congestion at Xi`An terminal.
In Beijing, LCL truck service is still available between Beijing and Zhengzhou from now to before Lunar Chinese New Year. Please note that the last pickup date will be on 20th January 2022. There will be limited services available due to fewer resources during the Chinese New Year holiday.
In view of the upcoming 2022 Winter Olympic Games that will be held in Beijing in February 2022, security measures have been further tightened resulting in the oversized goods being longer allowed at the airport warehouse and shall be diverted to other airports in Beijing, effective from 17th January 8:00 a.m. until 14th March 2022 8:00 a.m. local time.

_________________________________________________________________
13 January 2022
LOGISTICS CHALLENGES FOLLOWING NEW COVID CASES IN CHINA

Below are key points developments and impacts on freight operations:
 
Currently, there are no disruptions to port operations in Tianjin. However, trucking services have been impacted due to traffic control measures that were put in place from Wednesday afternoon. Local truckers are also not allowed to leave the city. All vehicles entering from outside of Tianjin will be detained until further notice of the traffic control measures.
 
In Beijing, the strict control of the toll gate and the physical checks of the itinerary code and health code have caused congestions on multiple highways routed to Beijing. Longer lead time is expected for haulage to and from Beijing.
 
New cases were also reported in Zhengzhou and Xuchang. In Henan, the local governor has implemented traffic control measures, which has resulted in minor disruption in trucking services. To-date, no restriction measures have been announced for Zhengzhou Airport operations.
 

_________________________________________________________________
10 January 2022
 CURRENT FREIGHT SITUATION AT NINGBO PORT, CHINA
 
The overall situation has improved and we would like to share the following updates:
Emergency response level of Beilun District has been adjusted from Level 1 to Level 2
 
Temporary management measures to close off certain areas of the Beilun District have also been lifted, with the exception of the control area which remains closed
 
Up to 90% of trucking resource and CFS service have resumed back to normal
 
Close to 15% of the drivers are still affected by lockdown restrictions within closed control areas
 
We are expecting a surge in cargo demand and container space in the coming weeks
___________________________________________________________________
6 January 2022
POTENTIAL DISRUPTION AT NINGBO PORT, CHINA

LATEST UPDATE:
The Municipal Government of Ningbo is expediting on the management of whitelist to ensure minimal disruption to the logistics chain flow. As at this morning, approximately 8,500 container truck drivers have been whitelisted and given the green pass access. More drivers are expected to be added to the whitelist in the next few days.
 
We expect container haulage services to resume back to normal at the end of this week.
 
_______________________________________________________________
5 January 2022
 
POTENTIAL DISRUPTION AT NINGBO PORT, CHINA
Following the recent confirmed COVID cases at Ningbo's Zhenhai district, a new partial lockdown has been imposed in Ningbo with effect from Monday, 3rd January 2022, as reported by local media.
To minimise disruption in container services and ship operations within the port areas of Beilun, Ningbo Zhoushan Port, a "transportation green lane" from the high-way gates to the container terminals will be opened for container trucks only. This exceptional arrangement will be closely monitored under strict COVID prevention and control measures by the Port Authority. You may find out more details on the epidemic prevention and control measures by clicking HERE.
LATEST OPERATIONAL STATUS:
Out of 20,000 container trucks in Beilun, only 8,000 container trucks are licensed with a special pass to enter the port via the "transportation green lane". As a result, please expect slight delays due to limited trucking services to Ningbo. 
 
Less Than Truckload Freight is still prohibited. Thus, the Container Freight Station's cargo operations remains suspended until further notice.
 
Due to a restriction on trucking resources, we encourage our customers with urgent bookings to consider either feeder services, domestic rail services to Ningbo port, or to divert their cargo to other origins. This is to minimize inland service disruptions. For specific shipment status, kindly contact your GEODIS local representative for more details.
The transportation and production at Zhoushan Port in Ningbo continue to remain safe and efficient as of 3rd January 2022.
GEODIS is closely monitoring the situation and doing our utmost to mitigate potential risks for our clients. We will post updates as the situation evolves and our product teams are able to share assessments. This information will be available on our website, https://geodis.com/sg/en, geodis.com as well as on our official LinkedIn page.
Should you have any concern and/or queries, please feel free to contact your GEODIS Local Representative.
___________________________________________________________________
20 October 2021
As Vietnam emerges from the strict lockdowns imposed in the last two months, it is anticipated that the airport and seaport terminals in Ho Chi Minh City will experience cargo congestion in the weeks to come as companies reopen. This is expected to drive up the costs of shipping, given capacity and equipment shortage will occur as a result of an increased demand to clear the backlog.
Ocean Freight
SOUTH-MARKET (HCMC): The current low volume is due to the lengthy lockdown implemented earlier in Ho Chi Minh City so there is currently no congestion at this port. Vietnam has just reopened; however the volume of outbound cargo is expected to increase due to the release of the delayed orders and high demand post-lockdown, leading to the anticipated congestion in HCMC ports.
 
Space and equipment in Ho Chi Minh are available as of now, It is expected that the market is to resume full production capacity by end of October.
 NORTH AND MIDDLE-MARKET: Space and equipment in Haiphong, Da Nang and Qui Nhon are limited as production and trading are normal.
 Air freight
All airfreight activities are back to normal. However, the terminals are very busy as air freight volume is rising after the lockdown ended.
Due to the shortage of ground handling staff, there are delays and congestion at terminals.
 Customs & Transportation
In general, the customs & transportation activities are back to normal.
 Contract Logistics
Businesses have received official notification that these Covid-19 Directives 15, 16 and 19 are temporarily put on hold.
 
As per the latest guideline of Binh Duong government, each company and/or factory could register for "3 green zones": The GEODIS Vietnam team is in amidst of the organizing of the appropriate applications to ensure we are able to operate our warehouses with full staff strength.
Many industries are likely to face a shortage of labor when they resume post-Covid-19 as many migrant workers left the city for their hometowns after the city eased lockdowns.

___________________________________________________________________
16 September 2021
Border traffic at Alashankou – a port of entry into China by rail to Kazakhstan and part of the Eurasian Land Bridge – will resume this week. Lithium battery cargo will be moved alongside normal cargo.
___________________________________________________________________
14/09/2021
FLIGHTS AND PORT OPERATIONS PARTLY RESUMED FOLLWOWING WEAKENED TYPHOON CHANTHU
Satellite cameras currently show Typhoon Chanthu swirling to the east of Shanghai. By Thursday 16 September, it will likely move northeast with weakened intensity. This situation has resulted the following airport and port suspension information for eastern coastal areas:
Airfreight
All inbound and outbound flights at Hongqiao (SHA) and Pudong (PVG) international airports will resume operations starting at 10:00 and 14:00 today (local time) respectively. However, it will take some time for schedules to recover from the significant backlog. New bookings made on 14 and 15 September are pending carrier acceptance.
Ocean Freight
Shanghai's Yangshan and Waigaoqiao ports are slowly getting back to normal as of 19:00 and 22:00 today (local time) respectively. All terminals at Ningbo port resumed normal operations as of 13:00 today (local time). Following Covid restrictions and the closure of Meishan (due to 1 confirmed case), the latest disruption at Chanthu has created pockets of congestion and backlog at both ports. We estimate that it will take weeks to fully recover.
For the latest flight status of all departures from Shanghai Pudong Airport, please click HERE.
GEODIS is closely monitoring the situation, and we are doing our utmost to mitigate potential risks for our clients. We will post updates as the situation evolves and as our product teams are able to share assessments. This information will be available on our website (www.geodis.com) as well as on LinkedIn.
Please reach out to your local GEODIS representative if you have any questions or concerns.

___________________________________________________________________
13/09/2021
SHANGHAI SUSPENDS FLIGHTS AND PORT OPERATIONS DUE TO TYPHOON CHANTHU
Authorities in Shanghai and neighbouring regions have suspended flights and transportation services as Typhoon Chanthu bears down on China's east coast. The center of the 14th typhoon of the year was just to the southeast of Shanghai, packing winds of around 150km per hour. The observatory said that the typhoon is expected to make landfall in the province's coastal areas between Zhoushan and Ningbo or pass through Zhoushan Islands Monday evening (13th Sep).
In Zhejiang, a province near Shanghai raised its emergency response to the highest level, closing schools and suspending flights and rail services in some cities, the official Xinhua news service reported. The local authorities also issued red alerts for flash floods in nine districts.
Ningbo, China's second-biggest container port after Shanghai, suspended operations on Sunday at noon (04:00 GMT). The port had just resumed business after a weeks-long port congestion, following typhoon In-Fa in late July and a COVID-19-related terminal closure in mid-August.
In Shanghai, home to about 26 million people, all flights at the city's larger Pudong International Airport were cancelled from 11am local time (03:00 GMT) on Monday, while flights from the smaller Hongqiao airport in the west of the city were set to be cancelled from 3pm (07:00 GMT), the Shanghai government announced.
Several provinces in East China have elevated its emergency response to the highest level which also impacted the transportation services:
IMPACT ON FREIGHT OPERATIONS:
Ocean Freight: Operations at Ningbo and Shanghai have been heavily impacted
All terminals in Ningbo port have officially announced suspension of their services for empty pickup and laden containers gate-in or pickup from Sunday till further notice.

Authorities of Yangshan port and Waigaoqiao port, in Shanghai, have announced the suspension of terminals' container services from Sunday and/or Monday until further notice.
Airfreight: Many airlines announced flight cancellations. The remaining flights schedule at airports in coastal cities have been adjusted.
Hongqiao (SHA) and Pudong (PVG) airports in Shanghai: Flights are canceled from 15:00 pm, Monday at local time.

Xiaoshan (HGH) airport in Hangzhou: All scheduled flights are canceled from 11:00 am, Monday at local time.


 

Lishe (NGB) airport in Ningbo: All scheduled flights of Monday are canceled.


 

Lukou (NKG) airport in Nanjing: Flights are slashed to 310 sorties on Monday, according to the flow control authority.
GEODIS is closely monitoring the situation and doing our utmost to mitigate potential risks for our clients. We will post updates as the situation evolves and our product teams are able to share assessments.  This information will be available on our website geodis.com as well as on LinkedIn.
Should you have any concern and/or queries, please feel free to contact your GEODIS Local Representative.
10/09/2021
1.     Airfreight:
•     No major changes at PVG according to the latest update from the CEN China airfreight team. Carriers are gradually recovering their schedules.
•     The CGO nucleic acid testing rules (test every 48 hours) is now an area of concern for freight forwarding companies' onsite staff working in the CGO terminal.
•      After several days of terminations, inbound flights are allowed to land at CGO airport.
•     Due to congestion in the inbound terminal warehouse, CGO/CTU/CKG are not accepting oversized inbound shipments.
•      Because of the large number of shipments transferred to other major airports due to the congestion at PVG, the air market demand at CGO/CTU/CKG is booming.
•     A longer booking lead time of up to 7 days is required, due to the space constraints.
•     As the airfreight rate has increased significantly compared with last week, carriers will not accept space reservations without detailed shipment information.
2.     Ocean Freight:
At all Ningbo-Zhoushan terminals, container yard opening remains at 2-3 days prior to vessel berthing.
3.     Rail Freight:
•     Due to serious congestion at borders, China Railway has started to cut rail operating plans and schedules to ease the current congestion situation and improve the quality of service, especially lead times.
•     The rail team is observing that some customers have begun to switch their cargo back to sea freight now because of reliable lead times.
4.      Inland road transportation:
As of 9am on 9 September 2021, there are 3 medium-risk areas in China: 1 in Jiangsu and 2 in Yunnan province. In these regions, there are still some difficulties when it comes to pickup or delivery.
___________________________________________________________________
02/09/2021
1.     Inland road transportation:
The overall situation is now improving. There are still difficulties faced in pickup and delivery in/out/over the locations defined areas with risk, which are mostly in Jiangsu Province. This has an effect on end-to-end international freight forwarding service.
2.     Rail:
•     There are severe congestions in the Chinese borders of Alashankou, Khorgos, Manzhouli and Erenhot, as well as Brest in Belarus, Mala in Poland and Kazakhstan.
•     This is due to a combination of factors:
     •     Construction works in Poland, bad weather, COVID-19 Delta cases and a significant increase in volume that has slowed down rail operation and wagon circulation.
     •     These have resulted in long queues for reloading for both westbound and eastbound flows, and significantly longer transit times.
     •     There are construction works in the Hamburg Steinweg port from 30 Aug 2021 to 6 Sep 2021. No trains can be planned to/from Steinweg Hamburg; instead, cargo expected to depart from this terminal will be re-routed during this period.
     •     Germany's GDL train drivers' union has announced a strike from 2 to 7 Sep 2021. This is their third and longest strike in recent times.
•     For cross border trucking, no lithium batteries can be moved by truck due to Alashankou's closure.
•     General cargo can be moved through Manzhouli and Khorgos with very limited capacity.
3.     Airfreight:
•     Due to the epidemic situation at PVG, airlines have switched some PVG flights to CGO airport. As a result, the flights export frequency from CGO has increased significantly, which has also lead to the airport operation capacity exceeding its upper limit. In addition, carriers deploying numerous charter flights at CGO in September has further increased the pressure on daily operation at CGO.
•     New measures from CGO airport terminal warehouse:
     •     CGO terminal warehouse will not allow entry for cargo that is more than 48 hours away from ETD.
               i.     The current pandemic policy has severely reduced the efficiency of terminal warehouse operation.
               ii.     This may cause a congestion of trucks at the warehouse dock.
     •     Due to backlog issues, CGO airport has announced that it will not accept any inbound cargo.
     •     This has been in effect since last Saturday, until the airport clears the backlog ULD in the warehouse.
     •     In response, some airlines have cancelled some inbound flights to CGO due to the airport's new policy.
4.     Ocean freight:
•     The situation in Ningbo is as follows:
     •     All terminals at Ningbo port are facing heavy congestion, with waiting time for vessels of 3-5 days at berth.
     •     Meishan terminal has officially resumed operation from 25 Aug 2021, but its 2 weeks of closure has caused serious backlogs and omittances, re-routes and so on for vessels. Clearing up the current backlogs is estimated to take at least several weeks.
___________________________________________________________________
26/08/2021
OceanFreight Updates on Ningbo Port
1.     Meishan terminal resumes operation from 25 Aug 2021.
2.     All authorities and parties shall make arrangements for resumption as well as COVID-19 prevention and control. Priority should be given to retained containers and/or haulage truckers. Workers should be assigned to the positions in order so that operations can be resumed in order.
3.     All authorities and parties are to pay attention to environmental hygiene and conduct disinfection.
4.     In order to avoid congestion due to a rush for gate-in after opening, all parties are to organize staggered delivery to keep traffic smooth.
5.     Continue to enforce the following regulations for personnel at checkpoints: wearing of face masks, temperature monitoring, health code identification and travel tracking identification.
Railway
1.     Due to confirmed COVID-19 cases found in Xinjiang province, the congestion at Alashakou is worsening and operations have slowed severely, with nearly 50 trains in queue.
2     For cross-border trucking through Alashankou, the Khorgos and Buktu borders in Xinjiang province are closed until further notice.
3.     There is still a serious shortage of empty containers, especially in the southern and eastern regions of China.
4.     Borders at Brest in Belarus and Mala in Poland are also facing the same situation, with severe congestion and lengthy delays in rail transportation.
5.     Train and truck drivers in Germany are currently on strike until 25 Aug 2021. No activities can be arranged during this period, worsening the current situation.
AirFreight Updates
Due to new COVID-19 cases at Shanghai Pudong International Airport (PVG), one of China's largest airports, there are massive delays in airfreight cargo departing China.
Chinese authorities have largely suspended cargo handling operations at PVG. Multiple cargo freighter operators and PCF cargo flights are cancelled and continue to be cancelled.
Impact to operations:
1.     Due to insufficient handling agents to build and load cargo, there are massive delays in recovery of the freight and loading onto the aircrafts.
2.     Recovery times are expected to be at 5-7 days.
3.     Flights have been cancelled to adjust to ground handling manpower.
4.     No Fixed Rate bookings available due to cancellations and limited block space.
5.     Airlines are not awarding block spaces due to large impact to their flight operations.
6.     Due to the backlog, capacity is expected to continue being limited for a period of 2-3 weeks.
7.     From the impact to operations at PVG, the schedule of flights ex-airports in inland China (eg. CTU) out of the country via PVG is not stable.
We will post updates as the situation evolves, both on our website geodis.com as well as on LinkedIn.
___________________________________________________________________
24/08/2021
Tightened restrictions in Vietnam , mainly in Ho Chi Minh City and Binh Duong
Please be noted that local authorities in Vietnam have decided to tighten the lockdown in Ho Chi Minh City and Binh Duong from Monday 23rd of August until 15th of September. Movements in and out of districts will be prohibited and enforced by military, and delivery providers are requested to stop operation in Ho Chi Minh City and Binh Duong. People are instructed to stay at home. We can reasonably expect that manufacturing operations inside Ho Chi Minh City MC and Binh Duong will be severally impacted. New licenses will be issued to enable transport companies to continue operate, although there will be major disruptions until licenses are received.
Impact and Measure
Airfreight
GEODIS' handling staff are required to obtain travel permits from the Department of Industry and Trade to work at the airport. We have already submitted the necessary documents and are awaiting approval.
Please note the following:
-      For Air Export: GEODIS handling staff may not be permitted to work for a day or two (24 August 2021). In this case, all export activities will be suspended until travel permits are approved by the Department of Industry and Trade. For customers, all trucks/drivers/brokers are required to obtain QR codes (for trucks) and travel permits.
-      For Air Import: Customers are required to apply for travel permits to be able to receive cargo in the airport.
Oceanfreight
Terminal and port activities are operating as per normal. However, there is a large amount of containers being stored at Cat Lai as a result of companies ceasing operations due to COVID-19.
Goods arriving at Cai Mep will only be barged to Cat Lai if the consignee confirms with the shipping line to receive the goods within 2 days at Cat Lai. Otherwise, goods will be kept at Cai Mep until further notice.
Ocean Export and Import Operation
Handling staff must obtain travel permits from the Department of Industry and Trade to be able to enter the ocean terminal to load goods for export shipping or to clear cargo for import shipping.
GEODIS Warehouse Closure
The GEODIS Warehouse at the following location is closed:
•      Address: Warehouse No.1, TBS Tan Van, DT743 Street, Binh Thang Ward, Di An, Binh Duong Province.
•      Duration: From Friday 20th of August 2021 until further notice. Reopening is expected within 2 weeks.
We will post updates as the situation evolves, both on our website geodis.com as well as on LinkedIn.
___________________________________________________________________
20/08/2021
Here are the latest updates following the rollout of additional movement restrictions at Shanghai Pudong Airport (PVG) and other locations in China.
Airfreight:
All airports in China are operating under Civil Aviation Administration of China (CAAC) guidelines to prevent imported cases via people or cargo.
1.     Obtaining permission to enter airport work areas for import/export onsite services is increasingly complex.
2.     All the freighters or passenger freighters belong to these carriers below have been required to stop all operations starting from 20th august today morning around 06:00 hours local time, till further notice.
5Y / AA / AC /BR / CA /CX /ET /EY /GA / HU /LD/ NZ / PO/ QR/SU /SV / WS
3.     All the staff in terminals in PVG calling CK terminal (China Cargo Airlines Terminal) and PACTL (Shanghai Pudong Int'l Airport Cargo Terminal Co., Ltd) have been requested to undergo nucleic acid testing immediately , the CK and PACTL terminals are still open, but the productivity largely constrained. Most of the carriers have asked forwarders to stop the hand-over of cargo to terminals, considering the potential serious congestion in coming days.
4.     All the forwarders have stopped the clearance and cargo receiving at the CFS, till the confirmation from carriers that the upcoming booked flights will operate with certainty.
5.     Inbound and outbound workers at terminals are not allowed to travel.
6.     The disinfection/ sanitisation processes on tarmac and terminal warehouses, plus quarantine rules that vary from a 7+7+7 cycle (referring to days spent at work and in dorms, on-site quarantine and home quarantine respectively) to a 14+7+7 cycle for front-line workers, have created a large backlog of inbound cargo. This is especially severe at busy airports, namely PEK and PVG. Delays in distribution ranges from 2-3 days to 5-7 days, this is an increase from the week before.
7.     The slower operations for inbound flights subsequently affects outbound flights.
8.     A considerable number of outbound flights originating from China gateway airports have been cancelled.
9.     Nanjing Airport is still closed.
Ocean Freight:
•      Yangzhou City is closed and ocean freight operations have been severely impacted. Shipments exported from the Yangzhou barge port have to ship out from alternative ports (such as Nanjing, Taizhou or Shanghai), if the factories who have outbound cargo, have within their own capability to process container loads.
•      Nanjing barge port operations have resumed as normal.
•      Operations at the seaports in North China (TAO, TSN, DLC) are able to be carried out with little impact.
•      A phased re-opening of Meishan terminal at Ningbo port began on 18 August 2021, focusing on easing the backlog that includes inbound containers remaining in the CY and vessels waiting at the berth. Empty pickup and laden container gate-in will not restart until 25 August 2021. Full resumption of operations is estimated to be on 1 September 2021.
•      As per previous communications, all crew members on inbound vessels are tested for COVID-19 via nucleic acid tests, leading to outbound delays or omittance.
Rail Freight:
•      Alashankou City is locked down due to the 3 confirmed COVID-19 cases found in Xinjiang Province. This has severely affected rail operations at the border, with about 50 trains in queue to date, and heavy congestion at Alashankou.
•      Cross-border trucking through Alashankou, Khogos and Buktu borders is now suspended in Xinjiang Province until further notice.
•      There remains a serious shortage of empty containers in the south and northeast regions in China.
•      Operators at most rail terminals in China are facing labor shortages due to quarantine rules. The congestion has led to a cargo delay of approximately 1-2 weeks. There is also difficulty in arranging CFS de-vanning and picking up of laden containers from outside the ports.
___________________________________________________________________
19/08/2021
Latest Update on the Meishan Port situation
Per the information received from the Ningbo-Zhoushan port authority, the Meishan Port will be reopening in accordance with the following process:
1.     The Meishan terminal has resumed operations from 2300hrs on 18 August 2021, on vessels that are already in the port and waiting to be called. The current turnover ability is 3,000 containers per day.
2.     The gate-in processing of laden containers and the pick-up services for empty containers have yet to be resumed.
3.     The terminal is expected to resume all export/import services effective 25 August 2021.
4.     From 1 September 2021, the overall operations in Meishan terminal will be restored.
Also note that 160,000 TEUs of empty containers could not arrive at Ningbo due to most vessels skipping Meishan terminal. As a result, we expect the problem of equipment shortage will worsen in the coming months.
We will continue to post updates as the situation evolves, both on our website geodis.com as well as on LinkedIn.
___________________________________________________________________
13/08/2021
A COVID-19 case was reported in Ningbo Meishan Terminal on 11 August 2021. The port has been closed since 12 August 2021, and all export and import services involving Meishan Terminal have been suspended.
Meidong Container Terminal Ltd is located in Ningbo's Meishan bonded area, which has a 7m teu annual capacity. Meishan is one of Ningbo's newest and largest terminals, used regularly by Ocean Alliance members Cosco, CMA CGM and Evergreen.
The most immediately affected trade lanes are as follows:
To/from India, Pakistan, Korea, Australia, UK, Ireland, Germany, Netherlands,
Scandinavia, Canada, US East Coast, and LATAM.
The closure of CFS in Meishan will also result in congestion in the other CFS in Ningbo.
In addition, we expect the following:
1.     Containers already gated in Meishan will have to remain at the terminal until it is reopened.
2.     Vessels with planned calls to Meishan will be delayed, with some carriers expected to skip Meishan until the situation clears.
3.     The Meishan port closure will cause congestion in other ports.
4.     The space situation in Ningbo will worsen.
The other terminals of Ningbo port remain operational as per normal.
We will post updates as the situation evolves, both on our website geodis.com as well as on LinkedIn.