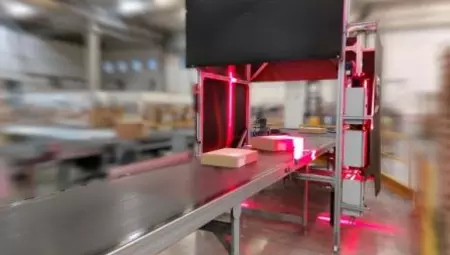 Fri 17/12/2021 - 08:28
GEODIS wins "2021 Logistics Player of the year" for environmental sustainability
GEODIS has been recognized by the Italian national association of logistics companies, Assologistica with the award for its innovative project involving automated sorting systems with low environmental impact.
GEODIS has equipped an automatic sorter with a linear alternator that recovers energy. This latest-generation system guarantees a reduction in electricity consumption up to 70% along with a considerable saving in CO2 emissions.
The system has already been tested at two warehouses in Carpiano (Milan region) and Arquà Polesine (Rovigo region) before being deployed for an important e-Commerce customer. The induced magnetic energy generated during the pick-up phase is processed and transmitted wirelessly to power the motors of the conveyor belts on the moving trolleys that are integral to the sorter. Unlike alternators, the sorter conveyors take advantage of the linear translational motion and avoids the dispersion of current through cables, as it is transmitted online.
"The logistics sector is progressing rapidly in the cause of sustainability, and we are determined to be in the front line: sustainable growth is a priority", says Fabrizio Airoldi, Managing Director of GEODIS in Italy. This project reflects our desire to study innovative solutions that can make the whole logistics process more efficient, less energy consuming and beneficial to the employees in the warehouses by assigning them to activities with greater added value."
For GEODIS, this award is further proof of the Group's commitment to Corporate Social Responsibility.
The 17th edition of "The Logistics Player of the year" award was organized by Assologistica and the magazine Euromerci. It is the most important public award in the third-party logistics sector in Italy, with the participation of all main operators at national and international level.