Fri 14/04/2023 - 09:30
Operations and Chartering: The Customer Service and Chartering Manager's Winning Mix
Who can say that they have delivered the red carpet for the Cannes film festival? Very few people — among them is Elisabeth, Customer Service and Chartering Manager at a GEODIS branch. Unusual goods, even for a facility that manages hundreds of shipments each day and must mix direct delivery and working with subcontractors to achieve top customer satisfaction. A winning combination that Elisabeth employs on a daily basis.
While it is easy to envision a logistics company delivering goods for its customers using its own vehicles, we may not realize that it can also manage this delivery and even mix the two practices for a single customer. "It all depends on the flows we have, we are not always able to handle everything using our fleet of vehicles, so we must sub-contract it, finding the best solution within the allotted time frame. That is what our 5 charterers do," explains Elisabeth, Customer Service and Chartering Manager of the GEODIS Road Transport line of business at the Villefranche-sur-Saône branch. Although it is little-known to the general public, this profession is key to best meeting our customers' needs. "They must rapidly analyze situations, gather required information, find the appropriate solution, monitor the operation and report back to the customer," Elisabeth states. Missions that, in addition to operational skills, require excellent listening and negotiating skills, as they are constantly interacting with customers and sub-contractors.
"It is a very active profession, one that can be a bit stressful at times," admits Elisabeth, who has been a charterer at the branch for 10 years. A major advantage in responding to requests in record time? Proximity with Customer Service, where the 4 other members of her team work. Responsible for well-defined customers whom they support on a daily basis, providing the best delivery option, using charterers if necessary. It is up to Elisabeth to manage both services in order to strengthen this collaboration, which helps to ensure the branch's operational excellence. "Customer Service takes a holistic view of operations and chartering, they really take care of their customers and listen to their needs. This allows them to gain market share and increase volumes," she adds. 
Communication as a cornerstone
The branch is often lauded for its customer proximity. "Our customers often tell us how nice it is to have a dedicated human contact who understands them," Elisabeth recalls. This concern for good communication is also an essential prerequisite for her in responding to challenges she faces in her position. "To drive profitable growth, comply with our division's strategy, implement necessary action plans, and ensure customer satisfaction, I rely on many indicators, but I also focus on debriefings and routines with my teams so that information is widely shared," she states.
Associated with great rigor, this continuous flow of information is also an excellent foundation for managing the unexpected on a daily basis. After 25 years at the branch, Elisabeth cannot recall two days ever being the same. "There are truly incredible situations at times, but we are at the end of the chain and our customers count on us, so we have to figure it out and be creative. And it is so satisfying when our customers thank us and view us as true partners and not as suppliers!" she exclaims.
Getting out of your comfort zone
Another reason that these past 25 years have been anything but monotonous for Elisabeth is that she has always sought out new experiences. Whether it is taking charge of a cross-functional assignment to optimize work between two branches, creating and developing the Customer position or testing picking at the branch. "GEODIS promotes career mobility and talent development, and I think that is great. I was lucky to receive support and be able to prove myself. Then you must be brave and not stay in your own little cocoon," she affirms.
Today, Elisabeth strives to support the employees in her department, in their missions and their development needs alike. "They know their job perfectly, however, I am there to provide support if needed, to improve relations between departments, or allow a given employee to grow professionally. It is very important to me that I play this role well," she states. For this reason, Elisabeth has already organized a "live my life" between two people to improve their collaboration. An excellent way to allow them both to become aware of each other's goals. "We are a large group and we all have a different mission to fulfill. We cannot do so if we are not aware of our colleagues' constraints," she stresses.
A requirement that means keeping your head above water in spite of the long list of things to do, but one that will prove beneficial in the long run. "Although we listen to each other, we never have time to do anything differently, but it is so enriching to open ourselves to others' experiences in a large group such as ours!" Elisabeth concludes.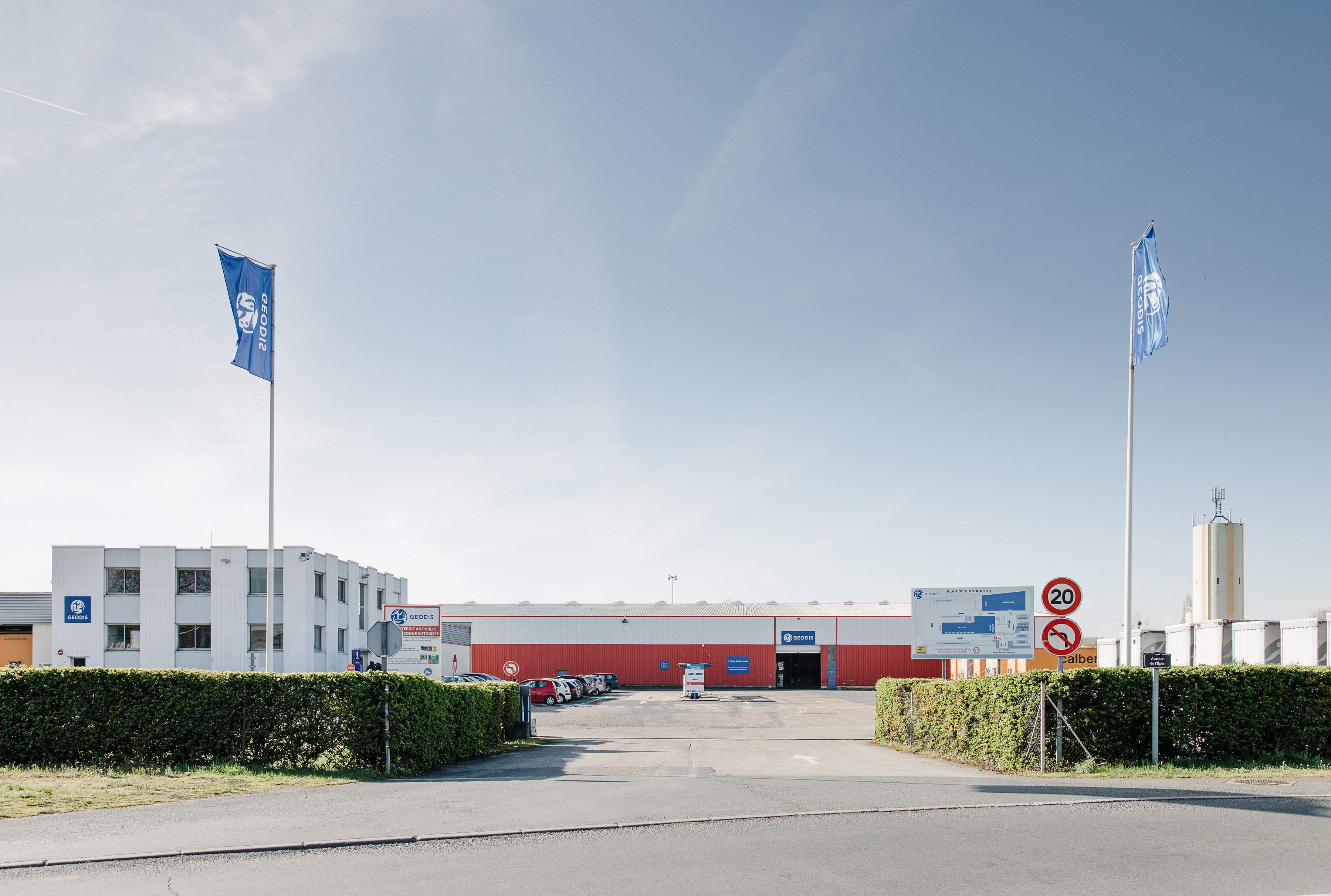 GEODIS' Villefranche-sur-Saône agency, in France